Our Ciders and seasonal offers
Click on the icons below to see a list of drinks we are offering.
Our Tasting Room is open during the following hours:
Sunday
12:00 PM

-

6:00 PM
Wednesday
5:00 PM

-

9:00 PM
Thursday
5:00 PM

-

9:00 PM
Friday
5:00 PM

-

10:00 PM
Saturday
12:00 PM

-

10:00 PM
Our kitchen closes 1 hour prior to the tasting room closing!
Or order online any time:
The weblink to our online store is only active on days we are open.
Orders must be picked up prior to the closing time on the day of your order. If you cannot make it in time to pick up your order, please email info@kekiongaciderco.com to schedule a pickup for our next OPEN business day.
Growler Fills – If you do not have a growler, you must add one to the cart. If you plan on bringing in your growler, please allow us time to properly clean your growler before filling.
Thank you for your support!
The heat of autumn is different from the heat of summer.
One ripens apples, the other turns them into cider.
It started with two longtime friends, a cousin's basket press, and a brother's apple tree. In cliché terms, the rest is history.  Tyler Butcher and Logan Barger have been friends since the days of Little League Baseball, and have grown up going to the same high school and rooming together during their college years. It was then that they got their first taste of cider.  Years later they decided to give it a go at making hard cider themselves. Many batches later, their family and friends actually enjoyed drinking the cider they were making. Kekionga Craft Company was no longer just a thought, it was about to become a reality.
Kekionga Craft Company found its home in a historic apple mill located on the northeast side of Fort Wayne, IN in the fall of 2016 and opened its doors in June 2017. Since then they have went from just four taps in the tasting room to now fourteen and an ever expanding menu including wine, mead, and beer.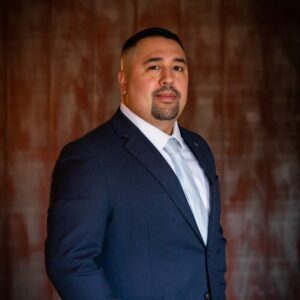 Logan Barger
Chief Operating Officer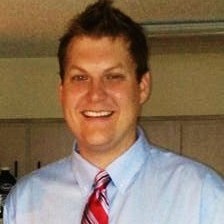 Tyler Butcher
CFO/President
Want us on tap or your retail store?
Contact one of our distributors:
AALCO Distributing Company
4701 W Washington Center Road
Fort Wayne, IN 46818
(260) 422-9417
Famous people about cider
For something warm, try adding cinnamon sticks and nutmeg to apple cider simmering on the stove.
You'll get the added benefit of making your house smell amazing.
Our tasting room consist of fourteen taps housing a wide variety of hard ciders. Not in the mood for hard cider? Then come in and have a glass of our line of wines branded Barg & Butch Négociants. Rather a beer? We have you covered with a great selection of canned beer from local breweries. There is something for everyone at Kekionga and with events like live apple pressings in the fall, Herbstfest, and live music you will be sure to come back a second time.
Famous people about cider
Yes, cider and tinned salmon are the staple diet of the agricultural classes.