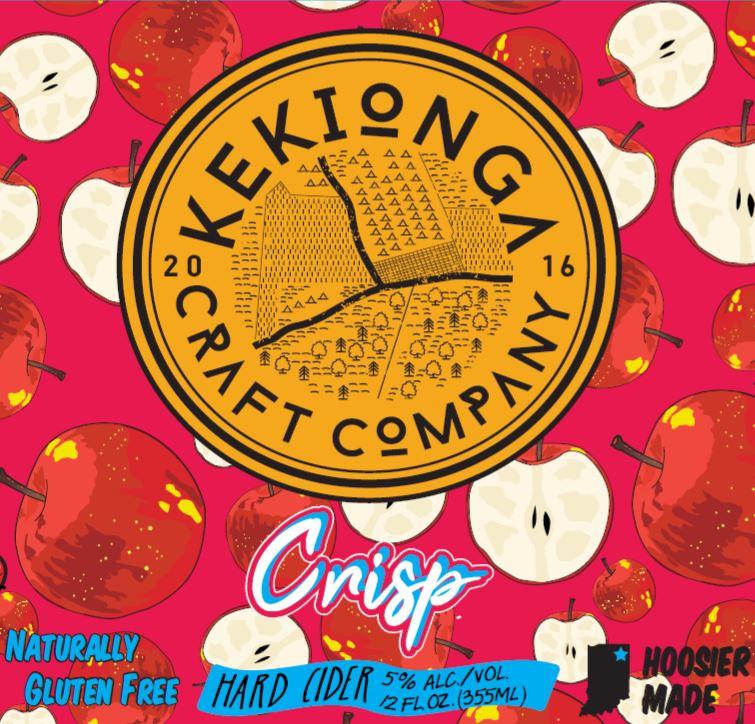 Crisp - Classic Apple
Our #1 selling hard cider. Crisp is a blend of culinary apples fermented at low temperatures. The white wine yeast is specifically chosen because of its ability to enhance the characteristics of the apples. The smell of green apple on the nose leaves way to a clean and crisp bite on the tongue with a soft, subtle sweetness.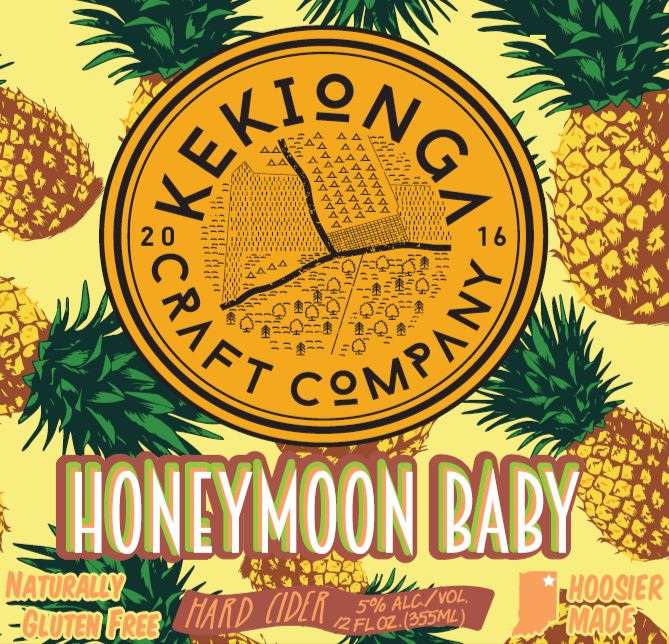 Honeymoon Baby - Pineapple
The name comes from our cidermaker's honeymoon he took to Maui where he indulged on fresh pineapple daily. Never forgetting that trip, he wanted to make a cider that could take him back there daily. A certain blend of apples were specifically selected to help enhance the pineapple characteristic of the cider. A big pineapple bouquet on the nose while a nice acidity and strong fruit taste lasts in the mouth long after your first sip.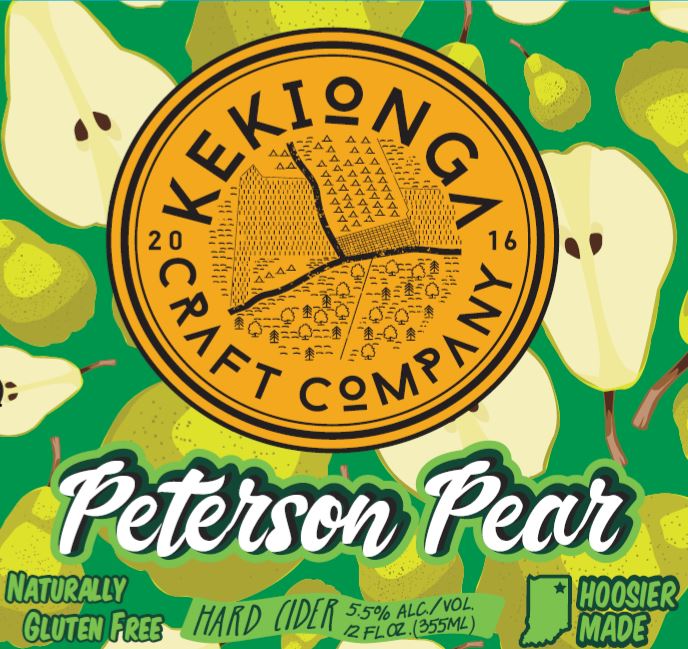 Peterson Pear - Pear
Our head cidermaker's drink of choice. This cider is a blend of Northern Spy apples with Bosc and Bartlett pears. On the nose is the distinct smell of fresh sliced pear that leads into a slightly tart punch on the finish. Great for those who do not like overly sweet ciders.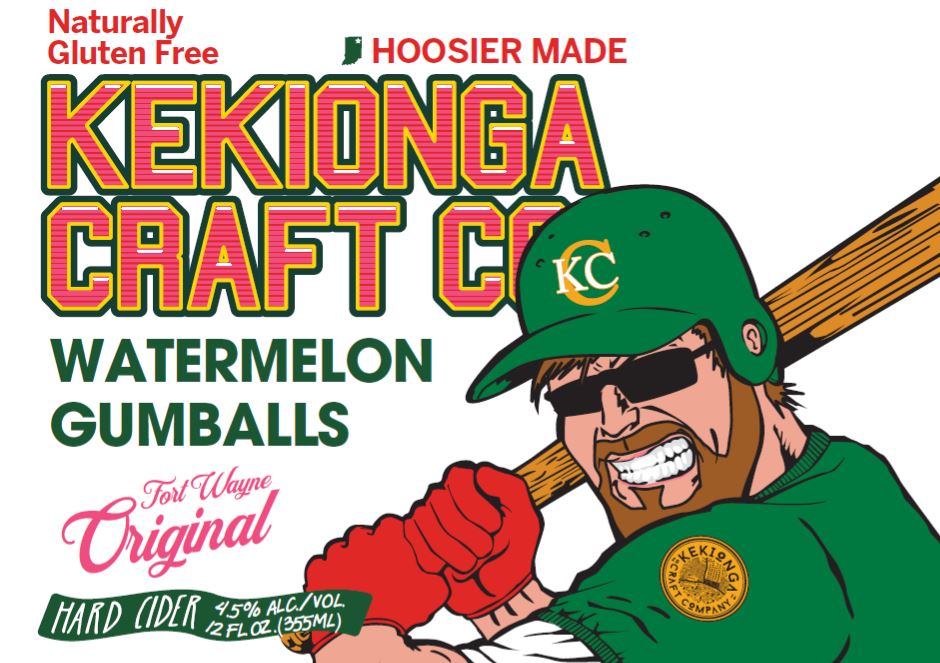 Watermelon Gumballs - Watermelon
The name says it all! Your first sip will have you feeling all the nostalgia of the younger you. This cider was once just a summer seasonal, but with an eccentric label and an unrivaled flavor profile it has now become a staple at Kekionga Craft Company.